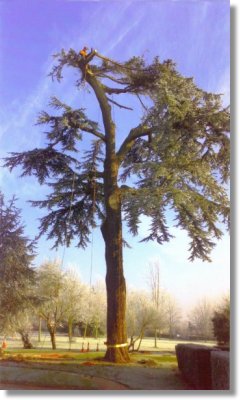 tree surgeon cotswolds
tree surgeon cotswolds
tree surgeon cotswolds







tree surgeon cotswolds surgery, arborist, stratford upon avon, warwickshire, worcestershire, cotswolds, arboriculture, work, insured, professional, specialist, pruning, felling, care, hedge, thinning, lifting, stump, quote
You may find this information helpful when researching
You can carry out whatever work is needed to make the tree safe. The work must be the minimum needed and additional work will require an application of consent. You must inform us as soon as possible if you have carried out work to a damaged protected tree or if a protected tree has been blown over into your garden. You may be required to replace a protected tree that has been blown down or felled. If possible take a photograph of the storm damage or get a professional to make a written report, as it will be your responsibility to prove that the work carried out was essential to make the tree safe.
What is a conservation area?
A conservation area is an area of special architectural or historic interest, the character and appearance of which it is desirable to preserve or enhance. Trees within conservation areas are given special protection because of the contribution they make to an area and unauthorised felling or lopping of trees carries the same penalties as trees protected by a tree preservation order. You will need to apply for consent to carry out works to a tree located in a conservation area.


Who becomes responsible for looking after the trees once protected?
The owner remains responsible for the trees but you must seek permission before carrying out work unless they are dead, dying, or dangerous. For appropriate help or advise on how the trees should be managed or on how best to carry out any work contact a qualified
What happens if I carry out work on a protected tree without permission?
If you destroy or damage a tree you could be fined up to £20,000 if convicted in the magistrates court. For other offences you could be fined up to £2,500 If the tree was cut down or destroyed you will normally have to plant a replacement tree.


Do I always need permission to work on a protected tree?
Yes except for: • Cutting down trees in accordance with one of the Forestry Commission's grant schemes, or where the commission has granted a felling licence. You can cut down or cut back a tree under the following exemptions: • If the tree is dead, dying or dangerous. • In line with an obligation under an Act of Parliament. • At the request of certain organisations specified in the order. • If it is directly in the way of development that is about to start for which detailed planning permission has been granted. • In a commercial orchard, or pruning fruit trees in accordance with good horticultural practice. • To prevent or control a legal nuisance (you may find it helpful to check first with a solicitor).
A Qualified Tree Surgeon will also use a Climbing Harness of the correct type, CE marked and within the expiry date quoted by the Industry Standards. Ropes utilised should aslo be of the correct type and standard (arborists use a 13mm diameter static rope for climbing instead of the 11mm dynamic ropes used by absailers and rock climbers).
Lowering ropes should also be of the correct standard and suitable for the works intended (lowering ropes start at 13mm diameter and can range to 20mm diameter for the "big stuff" (all of these ropes and systems and rope sizes are used by Andrew Watkins Tree Surgery dependant upon the size and nature of the Tree we are working on).
A qualified Tree Surgeon should only use professional equipment that is robust enough and bulit to exacting standards to provide faultless service day to day within these harsh environments, some "Tree cutters" wiil use bowsaws, hacksaws and blue nylon ropes.